Contest!
Hello belles and beaus!  I decided to do a little CONTEST as a thank you to you all for reaching 1800 followers!  There can be two winners to this contest and you'll receive a handmade, one-of-a-kind gift from me!  What will you win?  I'll show you! 
FIRST PRIZE:
A handmade keychain featuring a cameo pendant in cream and sage, small vintage pearls, silver link chain (not shown) and a burnt wine ribbon bow accented by a button from 1945!  All crafted by yours truly at a total of $35.00.  This is for my more girly followers and is the perfect accessory for keys and clutches.
SECOND PRIZE:
A handmade keychain featuring a large mossy agate stone (found at Mammoth Cave in Kentucky), a brass peace charm, vintage pearl, a brass feather charm, and a burnt wine ribbon decorated in vintage buttons and small charms!  All crafted by yours truly a total of $30.00!  This is for my more rough-and-tumble, not-scared-to-get-muddy followers.  It's a perfect accessory for keys and clipping onto jeans.
What do you have to do to win?  You have two options:
1.  Reblog this post and tell me what you think a Southern Belle's perfect accessory is!  Get creative!  You can get on Polyvore and make a board, you can link an entire Pinterest board, but it has to be unique and you have to give reasons why!
2.  Make a video featuring YOUR favorite accessory.  Tell me where you got it, how much it was, what outfits you pair it with, and why you think it is the perfect accessory!  Get creative.  You can reblog this post with a link to the video.
And here are the rules…
You must be at least 13 years old and a resident of the United States.  (Sorry to all my followers outside of the U.S. and under 13.)  If you are under the age of 18, you must have your parents permission to enter this contest.
You must submit one of the two options to be considered for the prize.  Only one entry per follower please!  I want to keep this as fair as possible.
You have until August 1st to enter the contest.  At midnight, no more entries will be accepted and this post will become hidden.
Once selected, you will be informed via Tumblr Inbox that you have one.  You will have a week to reply so we can work out the details of mailing your prize.  If you do not respond within a week, your will be disqualified and a new person will be drawn.
Winners will be picked by a random number generator! 
Good luck to all my followers!  I love you all so much and thank you, thank you, thank you from the bottom of my heart for supporting the blog!  I am forever grateful for you all supporting my dreams. 
(Also, stay tuned for a future Google+ hangout where you get to meet me, Katie, and we get to spend an hour talking, gossiping, sharing stories, and all kinds of other fun stuff!)
Love from Your Favorite Southern Belle
And the contest winner is…
Anniegiu!  She was randomly selected by Random.org for this contest!  Anniegiu is receiving a prize package from Teavana worth over $75!  Her answer to the contest was:
And nothing says sweet southern belle like a glass of sweet tea. Plus the only thing easier to keep in your house than tea is water and that's just boring!
Anniegiu, please reply to this post within the next three days (by August 5th) to claim your prize package.  If you do not, there will be another drawing!
Again, thanks to everyone who participated in my 1000 Follower Giveaway!  There will be plenty more in the coming months!
Your Favorite Southern Belle
Contest Information!
Hi beaus and belles!
Soooo…here I am, celebrating the big ONE THOUSAND with you fine followers and I decided to give back to you all with a GREAT giveaway.  Make sure you read ALL OF THE RULES before entering the contest.  If they aren't followed correctly, you are not qualified for winning.
As some of you may or may not know, I am an AVID tea drinker.  I love hot and iced teas.  I love white, green, oolong, and black teas.  I love rooibos and mates and herbals.  I love them all!  And a great place to purchase fine quality tea and accessories for brewing the best cup of tea possible is through a little company called Teavana! 
Just a little history on the company itself…
The Teavana story begins with an idea to create an experience where people could enjoy tea, part tea bar and part tea emporium.  We wanted people to be comfortable with the sight and smell of loose-leaf tea.  We also wanted to educate and enlighten people about the quality and history of tea.  After much research and taste development, our first store opened its doors in November 1997 in Atlanta, GA.
When you walk into a Teavana, it is like being in Heaven.  All the senses are driven in euphoria from touching the handmade cast iron tea pots, smelling the fragrance of exotic teas, tasting complimentary pairings of high quality loose-leaf teas, hearing the health benefits of drinking tea, and seeing the Teavana experts hard at work making each individuals' experience at Teavana an AMAZING and UNIQUE one.
So…you are probably wondering, "Why in the world is she going on and on about tea?"  Well, the fact of the matter is that tea is a Southern staple.  Meals and stories and time spent with family is all surrounded by the tea drinking experience.  And I want to share this giveaway with you all as I would serve tea in my own home if you were one of my guests.
Let's get down to the prize package!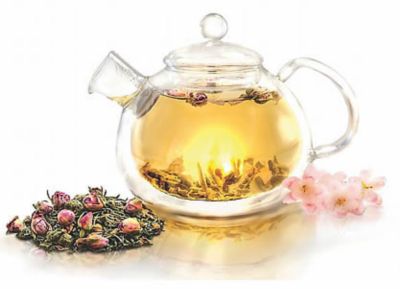 The winner will receive a Teavana Copper Gift Set, which includes:  four air tight/light tight tins, four types of their best selling teas, 12oz of their German rock sugar, a Perfectea spoon, and a Perfectea maker.  Also, to compliment the gift package, I am also sticking in a Perfecta Glass Mug that fits beneath the tea maker PERFECTLY.  You can read more about the products in the giveaway by clicking their links.  All together, this prize package is worth over $75!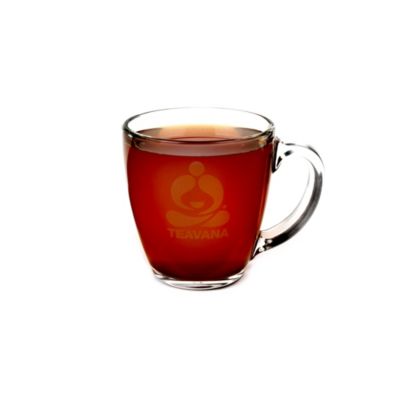 Contest Rules:
You have from July 27th through August 1st to reblog Lessons from a Southern Belle #53.  You may reblog it as many times as you want, as this will increase your chance of winning the prize package.
In your reblog, you MUST include a reason as to why tea is a Southern staple and a complimentary asset to all Southern Belles.  If you don't, you will be disqualified.
The contest closes the night of August 1st at 11:59.
The winner will be randomly chosen by a generator.
If you are under the age of 18, you must have permission from your parents to participate in this drawing.  (I don't want to get a call from your mama or daddy, asking me why some strange woman is sending their child a prize package.)
This is a contest for those living within the United States.
The winner will have 3 days to claim their prize package.  I will announce the winner in another post and will message them with the details.  If the winner does not respond, I will choose another winner.
Again, thank you so much for following the blog!  I am more than appreciative of the continued support and love I get from each of you!  Have fun with the contest!
Your Favorite Southern Belle
1000 Followers and a GIVEAWAY!
Belles and Beaus—
I can't believe it has only been 9 months since I started Lessons from a Southern Belle and already I have hit 1000 followers.  I am so floored, so very humbled, and so incredibly proud of what this little project has turned into.
I started the blog for one simple reason: I wanted to share my heritage.  I think that as we grow and change we tend to forget the most important part of our past…and that is where we come from.  This blog was always meant to celebrate the women in my life and the advice they have given me over the years, but it too has transformed in barely a year.  It really is a celebration of all Southern women and what we bring to the table as far as our lives go.
I want to thank you all from the bottom of my heart.  I wish there were a way I could invite all of you over and we could sit on the back porch for some sweet tea.  Buuuut…since so many of you are far away and that just isn't possible right now, I've decided to have a giveaway! 
On July 27th, I will be posting the prize package from Teavana (worth over $75.00) and contest rules in that post.  The winner will be selected from a random drawing and the package will be shipped to them.  I'll include more information when I post on August July 27th.
Again, let me personally thank you all for following this blog, sending inspirational messages, and for always encouraging me to continue.  There are a lot more exciting things coming for Lessons from a Southern Belle in the near future and I do hope you all will stay along for the ride!
Your Favorite Southern Belle
Lessons from a Southern Belle #40
You know you are a southern belle when packing for vacation you need a-whole-nother bag for cosmetics and bathroom essentials. 
It never fails.  It doesn't matter how hard I try, when I pack for vacation I always have to take two bags.  One just won't do!  By the way, ladies, your favorite Southern Belle is leaving for Orange Beach, AL in less than 12 hours!!!!  Promising lots of pictures and maybe a souvenir for a contest when I get back!  Stay tuned…